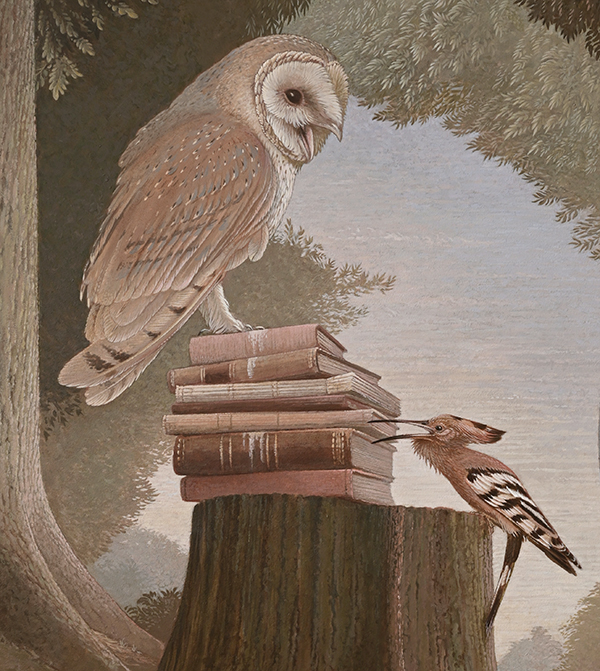 ---
A Conversation Piece
A new variation on the "Concert of birds" theme,
a painting to be installed over the monumental fireplace of a Neo Renaissance country estate.

Birds chattering away in the company of a Barn owl and Hoopoe perched on the remains of a cut down tree; source of both the piled up books on top of it, as well as the fire wood below the painting..
---
"The concert of the Birds" theme comes from a long line of descent, deeply rooted in medieval religious literature, where saint Francis would preach to the animals and birds would sing in worship to the virgin Mary as "Our Lady of the Birds".
Later the genre evolved into ironic reflections on the order in nature and society from the early 17th century on, when often used by painters like Snyders, de Vos, Fyt and Hondecoeter.. Paintings of mixed ensembles of exotic and indigenous birds, chatting away around a perched owl upholding an open book with its talons. The book is in vain, is clearly the message, as the birds can't read and each of them - was the idea - is making its own kind of senseless noise.

Yet these images were not jus about ridiculing the owl as symbol of knowledge and wisdom.
These rich decorative paintings full off colourful bird plumage and painterly virtuoso were also seen as a reflection of the wealth and international orientation of the owner, and as conversation pieces to socialize on the politics and society of the day..

---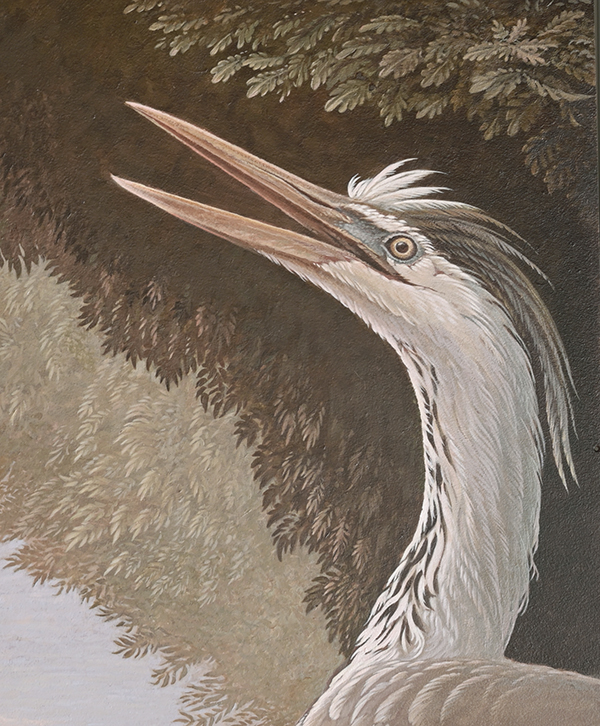 ---

This new work however, refers to other literary and philosophical works too. Writings where birds do have a sensible voice. Chausers 14th c. "Bird Parliament" for instance, or the 12th c. Persian "Conference of birds" - towards which the prominent positioned Hoopoe is hinting. And even older; .. "The case of the animals against man" from the 10th century.
Stories where birds and other animals do have an understandable language .... and an opinion . .

"A conversation piece" is an image suggesting birds have regained their sense and their speech. . after thought to have somehow lost it somewhere along the way since the 17th and 18th century.

The painting is currently waiting for its final installation.
---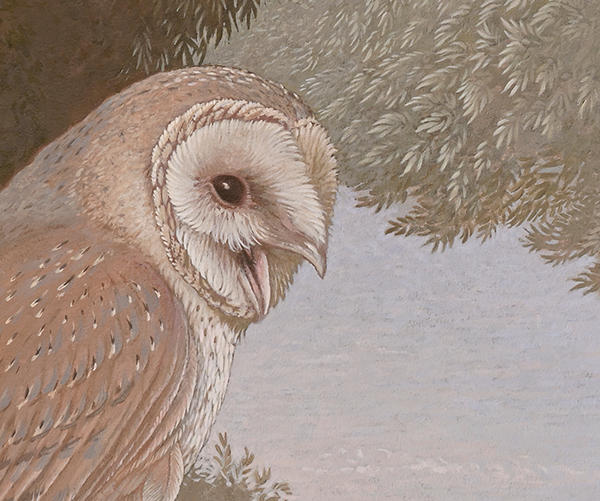 ---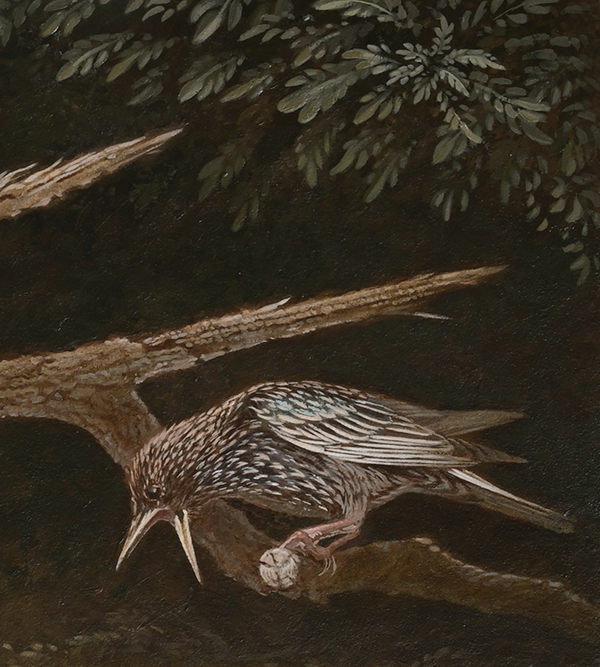 ---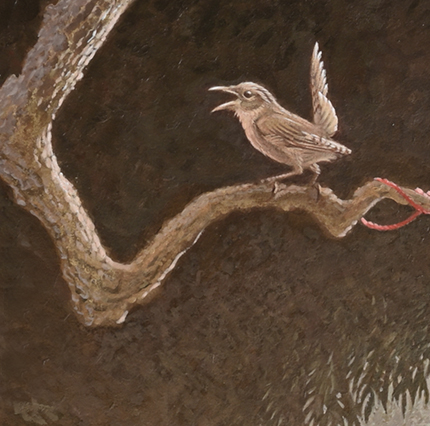 ---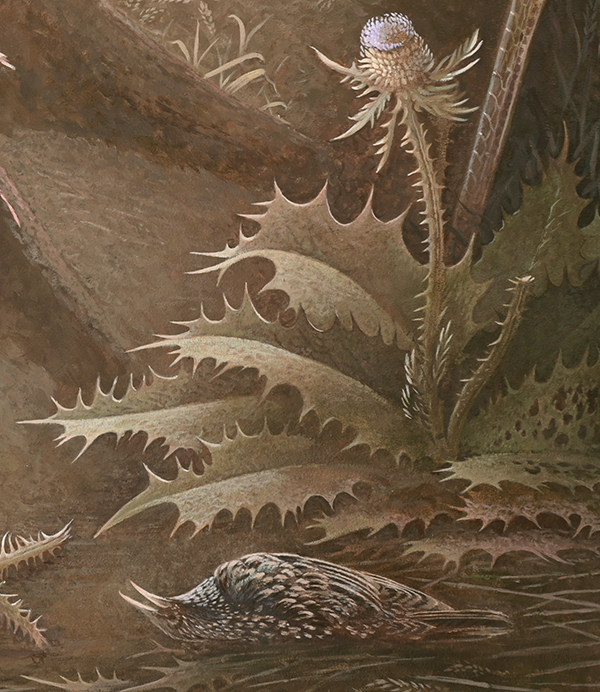 ---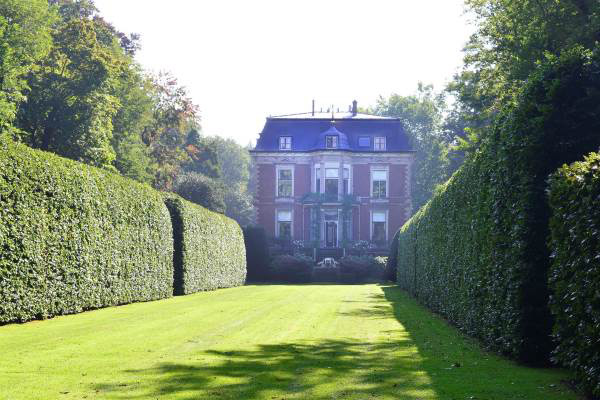 ---