A new painted ceiling for a 1730's period room in the former British consulate of Amsterdam
---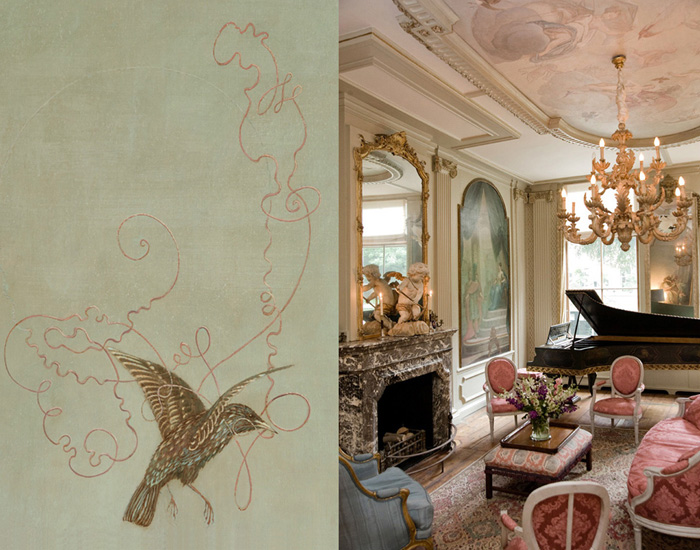 ---
In this 18th century room, part of one of the finest and best preserved interior monuments of the Netherlands, it was if time had literally passed by, leaving the authentic splendour mostly untouched.
The original ceiling featured a scene of Dido and Aeneas but had been removed at some unknown time in the past. Upon acquiring the residence, its present owner vowed to replace the ceiling, in ode to this room and as a crowning achievement of a period of extensive restorations. A new canvas has now been made, based on the original painting of Dido and Aeneas, which, as consequent research pointed out, had been residing in a canal-house a mere three blocks away since 1907. It was as if the painting itself reflected the painful displacement of its two main characters. Like on richly embroidered Rococo-fabrics, some twenty birds were added to the image. A sense of temporality is apparent in their flutter as they seemingly build nests from the twine in the canvas and the lines in the drawing. The elegant, yet dramatic Love and Goodbye scene is thus placed in its natural habitat of ceaseless change. And so an 18th century image of clear targets and business before pleasure moves in subtle transformation into a painting about change. It is Ovids' Metamorphoses quietly overtaking Virgils Founder of Rome.
---
---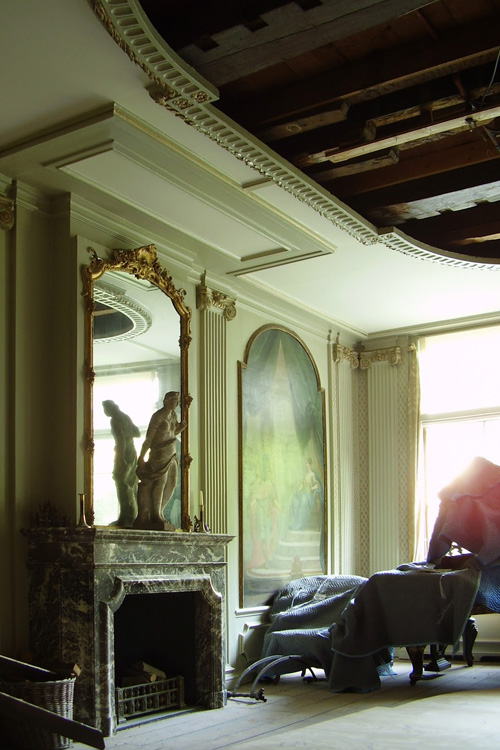 ---
This new ceiling in the former British consulate at Keizersgracht 269, was installed in 2008. It reïntroduced the original image as a sketch, a faint reminiscence of the original that had been missing here for almost 120 years. After thorough investigations we found it had been installed a mere three blocks away, at Herengracht 475 in 1907.
Birds were added to this new image, pulling threads and twines from the drawing or the canvas to emphazise the temporary character of Dido and Aeneas' love and goodbye scene - the two main characters of this painted room - but also referring to the illusion of permanence in an extremely well preserved 18th century interior monument like this.
---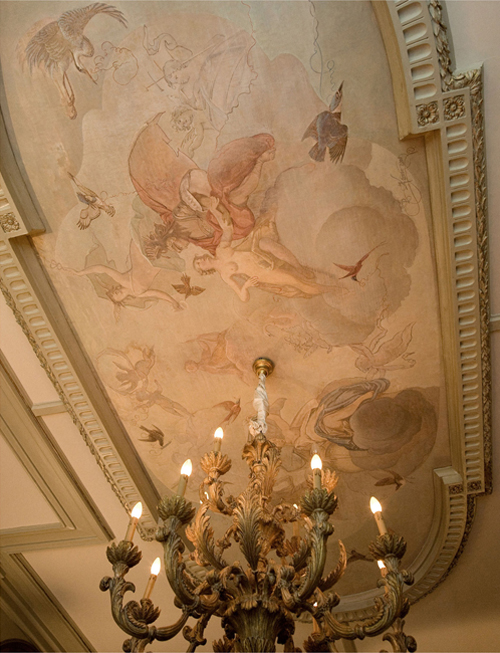 ---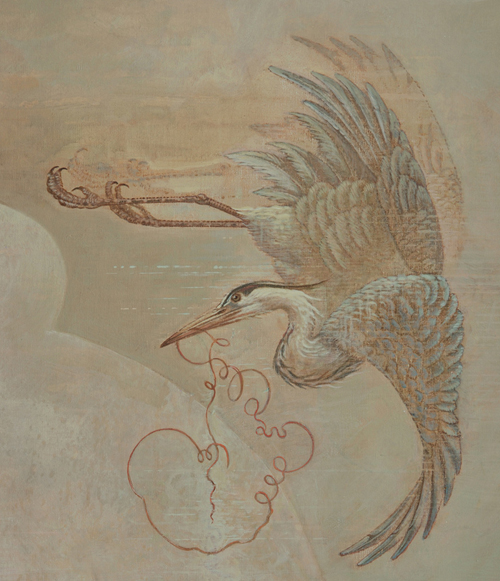 ---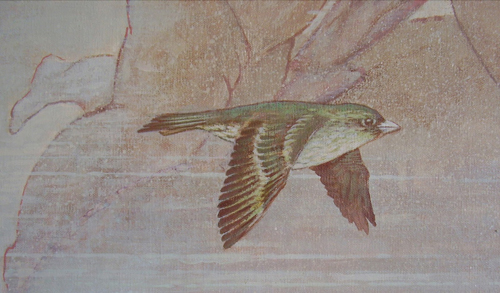 ---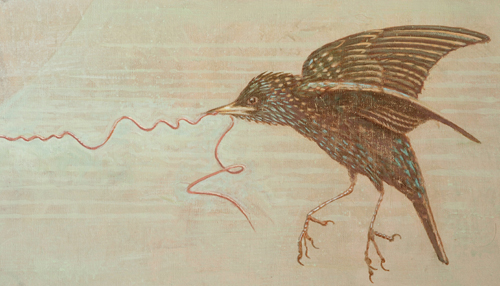 ---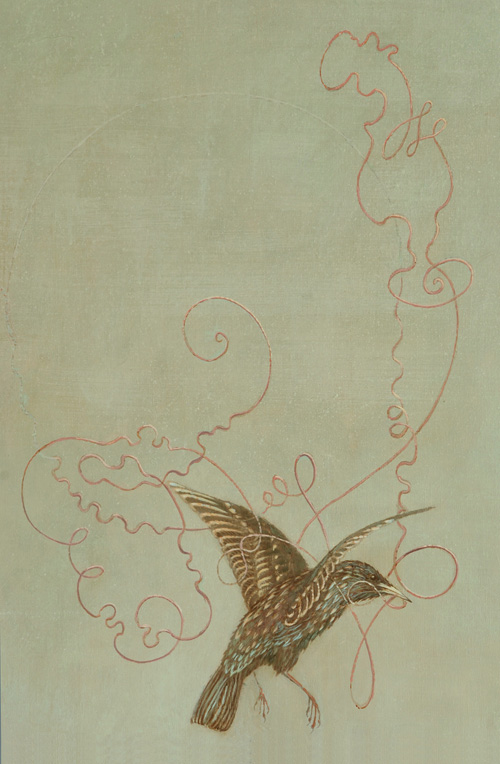 ---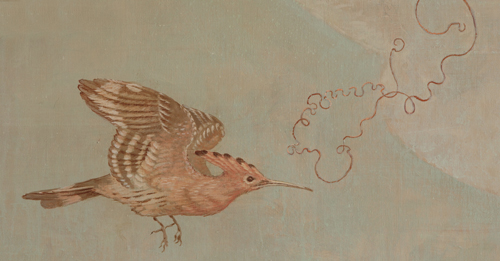 ---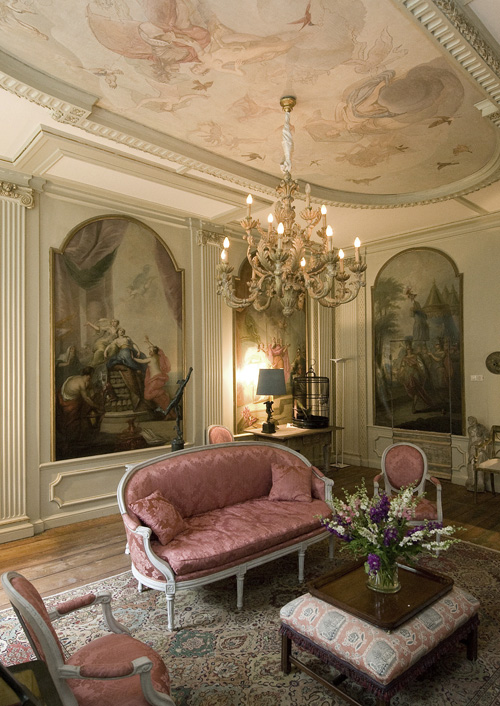 ---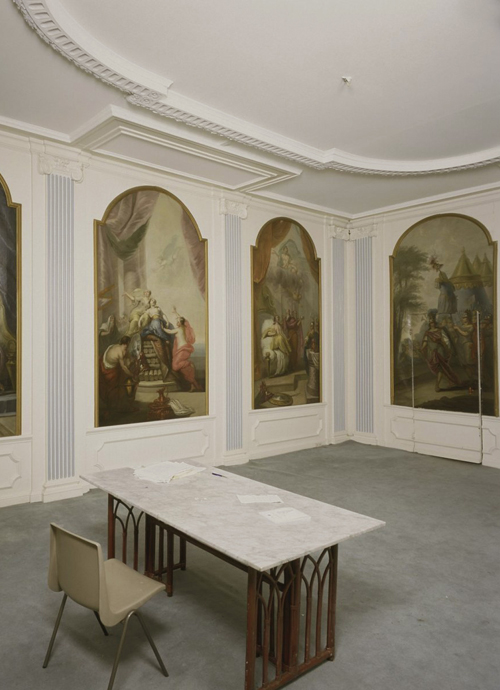 ---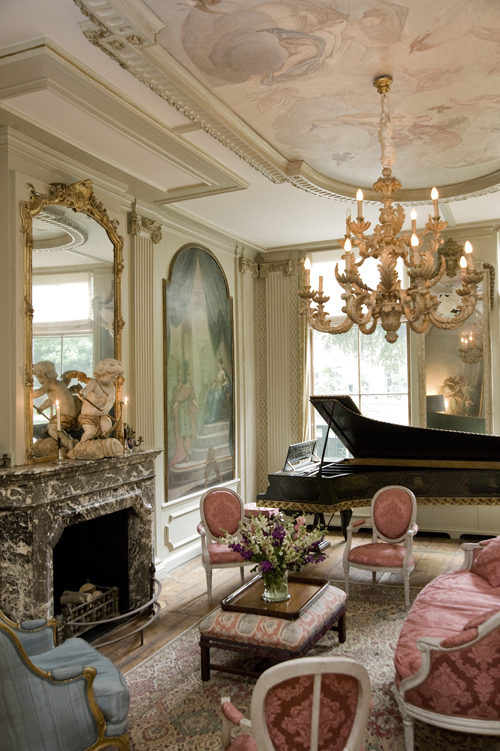 ---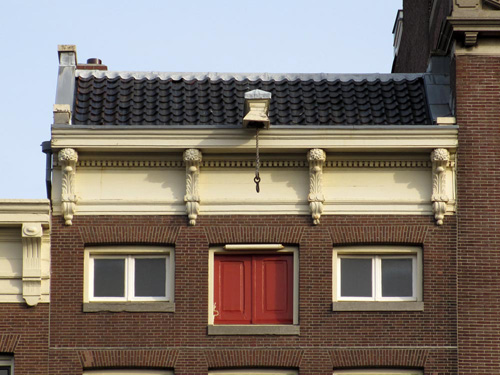 ---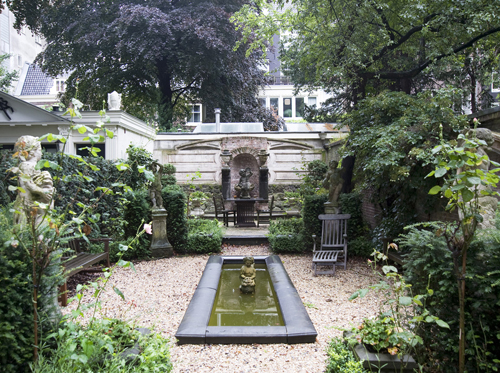 ---
Photography; © Peter Korver - Lex van der Slot
---